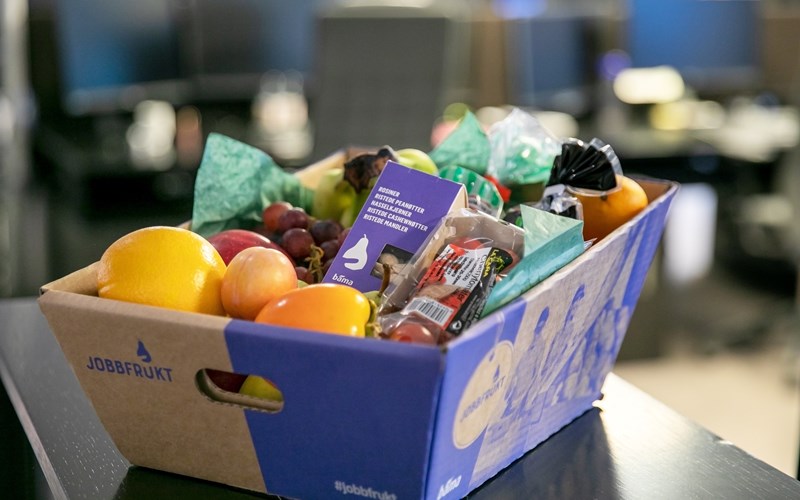 Jobbfrukt (workplace fruit)
Founded in 1996, Jobbfrukt is a nationwide concept that supplies fruit baskets to business premises. Around 70 businesses across Norway employ people who need employment support, and BAMA is their partner. In 2020, owing to the pandemic and extensive home working, the market declined compared with the normal year of 2019. The customers came back in 2021, a trend that continued in 2022.
Jobbfrukt is an important arena for employment, and more than 500 people work in packing and distribution every single week. They are happy to be part of Jobbfrukt, and to be back at work following the pandemic. By subscribing to the Jobbfrukt scheme, customers can enjoy a refreshing fruit break during the working day, while supporting valuable local jobs.