Committed to growth and innovation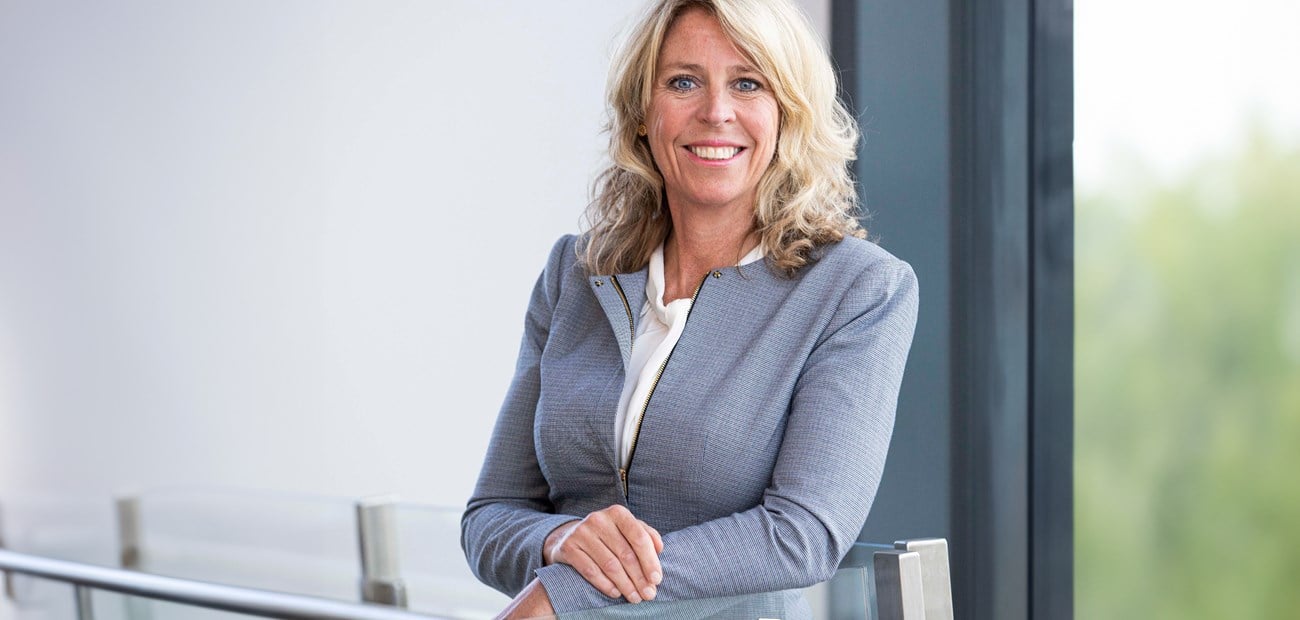 The Group's operating revenue rose by 3.3 per cent in 2022. Thanks to close cooperation between BAMA employees, customers, producers and suppliers, we guaranteed deliveries during a period when European supply chains were beset by challenges owing to the Covid pandemic, the war in Ukraine and widespread drought.
BAMA comprises a number of different businesses. What unites them is their strong customer focus and commitment to increased consumption of healthy, plant-based foods. We are committed to further growth, increasing the proportion of Norwegian produce on sale and ensuring a good selection at different price points, thereby encouraging the general public to eat more fruit and vegetables. We have a responsibility and it is our vision to create a healthier and fresher future.
BAMA has a long history in the area of fruit and vegetables, and it is clearer than ever that we work with the products of the future. Fruit, vegetables, berries and potatoes are foodstuffs we should eat more of from the point of view of health and the climate, but also because of their delicious taste. We work with global megatrends, such as local and plant-based food, environment protection and sustainability, quick and easy meal solutions, healthy diets and lifestyles. In order to boost consumption, we need to provide inspiration for how today's meals, snacks and nibbles can become greener. Fruit and vegetables are some of the healthiest, most sustainable and most affordable foods you can eat, so nothing should prevent their increased consumption.
BAMA aims to be right at the forefront of innovation and development when it comes to fruit and vegetables. We work constantly on exciting content, marketing campaigns and sponsorship activities all year round. These are intended to help people make healthier choices, in line with the health authorities' recommendations. The Eat Move Sleep concept is an important part of our corporate social responsibility. Through it we work actively with a number of clubs, creating exciting football tournaments and events in collaboration with them. In addition, we are helping to put health on the agenda in a number of handball arenas around Norway. Every year, we also organise a biathlon festival for young people at Liatoppen in Ål in the Hallingdal region of Norway. With more than a thousand participants, this combined cross-country skiing and target shooting event is the largest youth festival of its kind in the world. Through our participation, we help thousands of children and young people, together with their parents, to learn more about the importance of healthy food, exercise and getting enough sleep.
Everyone should have the chance to choose healthy alternatives. We are therefore committed to supplying fruit and vegetables at different price points. In order to achieve this, BAMA takes extensive responsibility throughout the supply chain. We are an international actor with nearly 140 years of experience, and have built good relationships over a number of years. Relationships that are absolutely invaluable when it comes to guaranteeing volume, priority and quality at good prices, even in challenging times. We also work continuously on the development of new products and varieties in order to ensure breadth and depth throughout the range.
Consumers around the world want to eat local food. Norway is no different. BAMA works closely with Gartnerhallen and is actively engaged in the plans for Norwegian fruit and vegetable production. We are working towards higher volumes and sales value, and an extended season for amazing Norwegian produce. In order to achieve this, we make substantial investments in and focus intently on innovation and development, together with our highly skilled producers. In 2022, we opened Norway's largest and most modern vegetable packing plant, called Mjørsgrønt, which we own together with producers in the Mjøs region. The packing plant helps meet the bulk of BAMA's onion and carrot requirements, and its proximity to the growers sets the stage for close cooperation. The share of Norwegian produce on sale is well over 80 per cent in season, and we want to offer consumers as much as possible.
This is true in the 'Fresh Cut' category too. In 2022, BAMA Industri and BAMA Blomster moved into the Group's new facility at Tranby in Lier. The factory is close to the producers in the area and, in the Norwegian season, more than 90 per cent of the goods processed there are grown locally. Increased production capacity and state-of-the-art facilities mean that we can meet the strong demand for quick, healthy meal solutions, and food for on the go.
Big things are happening in our Finnish business too, with Dutch flower company Xpol BW expanding its flower and plant activities in Finland. Xpol Finland Oy was officially up and running with effect from 1 April. Production has now been brought closer to the market, which means increased freshness and quality.
We are delighted to see that the HoReCa market is doing well again. BAMA Storkjøkken, our flagship in the sector, has been enjoying something of a boom for some time now. Customers are back in full force, and the business unit's capable team is working flat out on new concepts and products for both new and existing customers.
BAMA is among the world's top ten fruit and vegetable companies. We possess unique experience and expertise, and our supply chain makes us well equipped to deal with challenges and changes quickly, both day to day and in the longer term. This is a fantastic platform for further investment and development. The world is constantly changing, and we need to move faster than ever before to keep up. We are therefore focusing strongly on innovation, category development, sustainability and growth. It is also our unwavering ambition to find the most sustainable solutions for the company. We are proud to have reduced food waste by 42 per cent between 2016 and 2022, by implementing a raft of measures and mobilizing the entire company. We are continuing to work towards the goal of halving food waste, which we intend to achieve before 2025.
BAMA aims to offer the most sustainable products. They must therefore be produced and handled in such a way that the external environment is not harmed, employee rights are safeguarded, food safety is assured all the way from field to fork, and we can offer tasty products at different price points.
We look forward to continuing our work!